OUR CHURCH GOAL: To glorify God with a Great Commission vision and a Great Commandment passion.
Latest Sermon
It's Time To Move Forward
Listen Now
Discipleship
What is discipleship? According to The Lexham Cultural Ontology Glossary, discipleship is the process of training people incrementally in some discipline or way of life. This is how Jesus trained the first twelve men that He used to turn the world upside down.
Here at LHCC, we believe that discipleship plays a significant part in the maturing of the family of GOD. While it's true that each person is accountable for their own spiritual growth, we as a church believe that it is important to have training and accountability available for the local body of believers knitted together by GOD.
We invest in people's lives, not for our own gain but, to compel them to be focused on Kingdom work. We are ambassadors of the Kingdom of GOD and it is our duty to show others how to serve our LORD, JESUS Christ. We want to have an "all in" attitude and be able to say that it is worthy work no matter the cost.
Ministry of the Month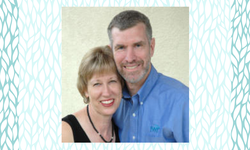 Gary began service with TWR on Bonaire in 1976. In 1978 Gary moved to Guam and worked at KTWR. Winnie married Gary in 1979 and also began her service with TWR that year. Gary and Winnie served on Guam, Hong Kong and Singapore. In 1994, they returned to the USA.
When a small Army-surplus transmitter went on the air in Tangier, Morocco, in early 1954, the first step had been taken toward developing one of the world's largest evangelical media organizations – Trans World Radio.
The First Sixty offers an upbeat, whirlwind tour of TWR's history since that very first broadcast across the Strait of Gibraltar. The historical highlights are recounted through staff "cameos" representing a wide range of TWR eras and locations.