Worship Pastor / Craig Konicek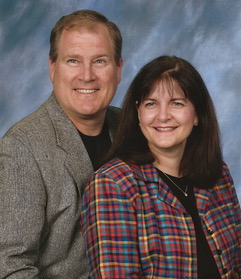 Before retiring in the fall of 2012, Craig Konicek taught for the Lafourche Parish School Board. He traveled to schools teaching music in the Parish. Craig has over 40 years of trumpet experience and his professional career has given him opportunities to perform with many artists including Andy Williams, Johnny Mathias, Harry Connick Jr., Tony Bennett, Henry Mancini, the Four Tops, Temptations, Fifth Dimension, Wayne Newton and many others. Craig was the lead trumpet at Walt Disney World from 1982-87 and was a member of the North Texas One O'Clock Lab Band from 1978-80. As a soloist, he has performed with junior high, high school, and college bands, jazz bands and orchestras all across the United States. As an educator, he taught at Anoka/Ramsey Community College, Central Florida Community College and Nicholls State University. He also taught at Southeastern Louisiana University for eight years before serving the past 15 years in full time music ministry. Craig has recorded with many artists including Ellis Marcellis, Lou Marini, Lew Soloff and the "One O'Clock" Lab Band from North Texas. He and his wife Jaclyn recorded "I'll Still Be Praising You" and have a concert ministry which has taken them all over the US. Craig received his B.A.A. and B.M. degrees from the University of Minnesota, Duluth and his M.M.Ed. from the University of North Texas. He has been an active clinician for the Getzen/Edwards Company for over 20 years and is available for clinics and concerts. He has served as orchestra director and assistant minister of music at First Baptist Church Merritt Island, FL, Lakeside Baptist Church Birmingham, AL and First Baptist Church Ocala, FL. He has served as minister of music at Robert Missionary Baptist Church Robert, LA, Woodland Park Baptist Church Hammond, LA, Crestway Baptist Church Birmingham, AL, interim at First Baptist Church Ocala, FL, Trinity Baptist Church Mathews, LA and at present, Living Hope Community Church Ocala, FL
Congregational Pastor / John Grove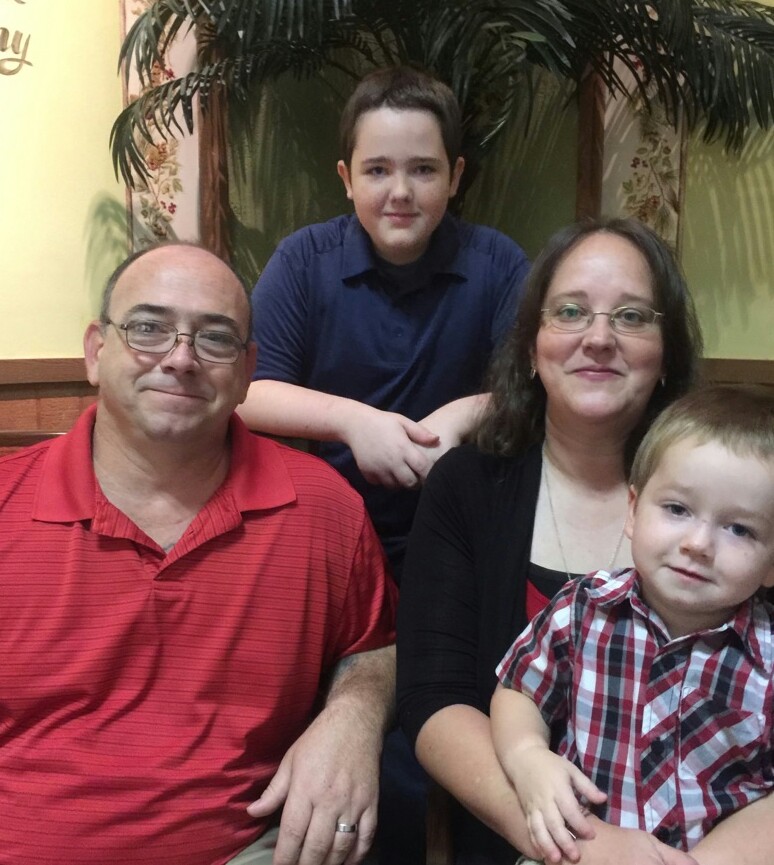 John Grove was born in 1972, the youngest of six children. He grew up just outside the small farming town of Baltic, Ohio and graduated from Garaway High School in 1990.
John was stationed in Mayport, FL for his four years in the navy, as a gas turbine engine mechanic, during which time his first two sons, John II and Forrest were born. After his honorable discharge in 1995 he moved back to Ohio, was divorced and went through a time of drug and alcohol abuse.
John and his wife since 2008, Tanya, along with their son Dylan, decided to visit Countryside Chapel based on a recommendation from John's boss. They liked the preacher's expository sermons and they started attending a small group study with the Pastor, Larry, and his wife. During this time GOD brought John to Repentance. John and Tanya taught Sunday School for first through third graders and were in charge of Vacation Bible School from 2010-2012. During this time John was being mentored by Larry and taking Bible classes online. In early spring of 2012 John went through eldership training which lead up to John being Licensed as a Minister of Countryside Chapel after going through an oral board with the Elders of the church late that spring.
In June of 2012 John and Tanya moved to Ocala, FL in search of ministry opportunity. After much disappointment in the search for a mission that was a good fit and some hard times John started volunteering with Transport For Christ, starting a new informal ministry center at a Pilot Travel Center in Ocala, FL in April of 2013. John was accepted as staff chaplain in September of 2014 after having completed candidate training at the international office with Tanya. He was stationed as a missionary to the trucking industry in Ocala, FL. Transport For Christ placed a Chapel permanently in Ocala, FL in August of 2015 at this same Pilot Travel Center. John was the lead chaplain of that chapel where GOD built a team of men who had a heart for evangelism. Having roughly nine volunteers made it possible to have the chapel open seven days a week, ministering to the converted truckers and giving the Gospel of JESUS CHRIST to the lost.
In November of 2014 GOD blessed John and Tanya one more time with another son, Preston. John started taking Bible classes through Christian Leaders Institute in the fall of 2015. The more John seeks to know about GOD the more his desire grows to teach people not to rely on other people but, to dig into the WORD of GOD for themselves, because HE is the only Perfect TEACHER.
John and Tanya have been members of Living Hope Community Church since fall of 2012. It is here that John served as Deacon for two years and was a member of the search committee for a new pastor. In November of 2016 John was nominated for elder. He then went through the vetting process and was put before the congregation for a confirmation vote in January of 2017. At the same time he was ordained as an elder/pastor. This has all lead to John assuming the duties of congregational care along with outreach and evangelism, where he is currently serving.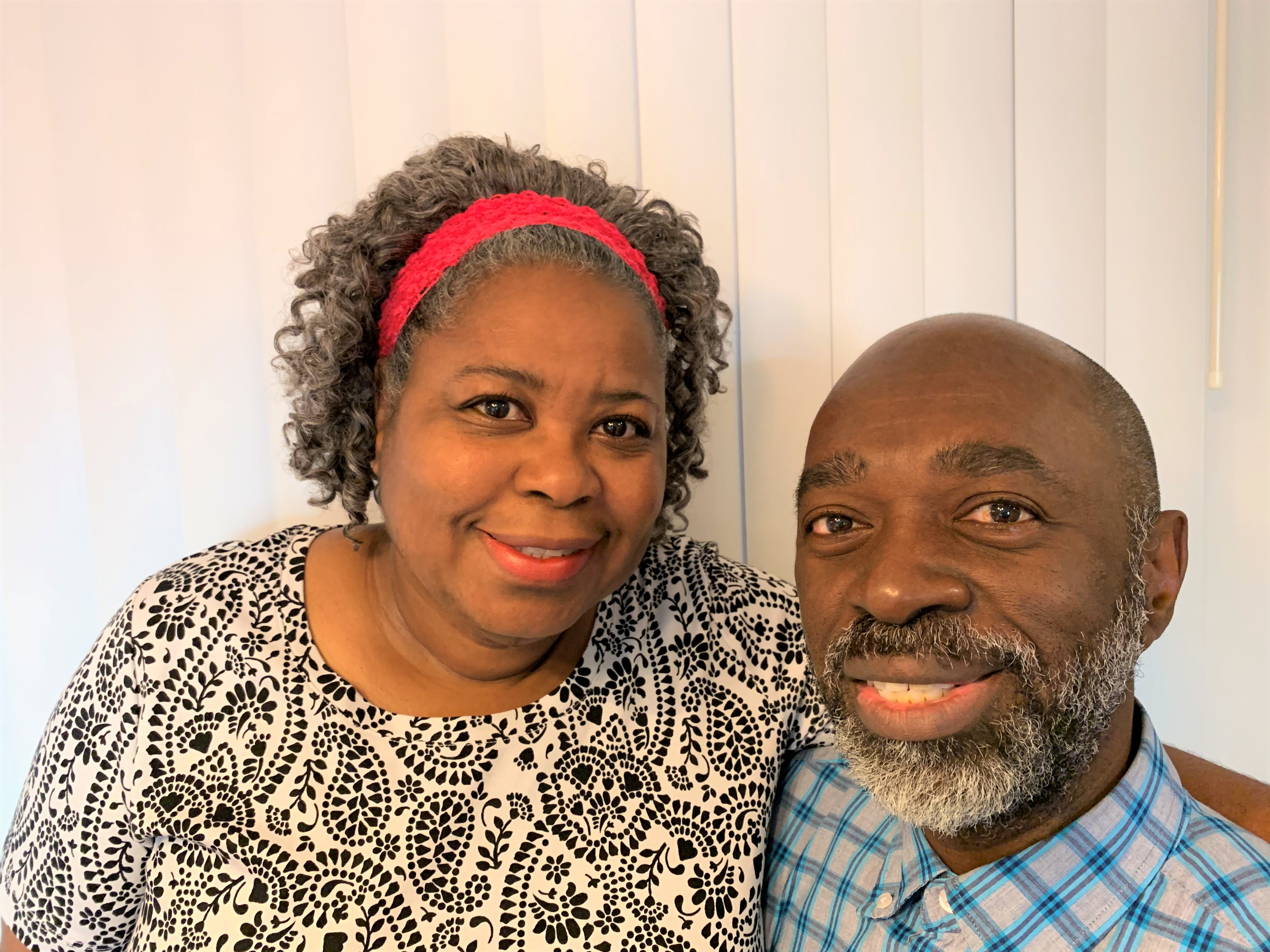 Dr. Kevin Barrett, and his beloved wife Dorine, are both on fire for Christian ministry. They have been involved in church building missions across Central Florida. Dr. Barrett served n youth related church programs prior to becoming a church member here and will be the youth leader for LHCC. Dorine will also be serving alongside other members of our church in the children's program.
Both Dr. Barrett and his wife are in the healthcare profession. Dr. Barrett operates Three Angels Clinic Inc., which is now in spiritual partnership on the campus of Living Hope. Since 2012, Three Angels Clinic has served the uninsured residents of Ocala and Marion County, Florida. Each year, hundreds of local residents get free medical care through licensed volunteer medical doctors and volunteer nurse practitioners at the clinic (based on eligibility). The Barretts are both excited to be part of the fellowship and purpose according the ministry of Jesus Christ.