Congregational Pastor / John Grove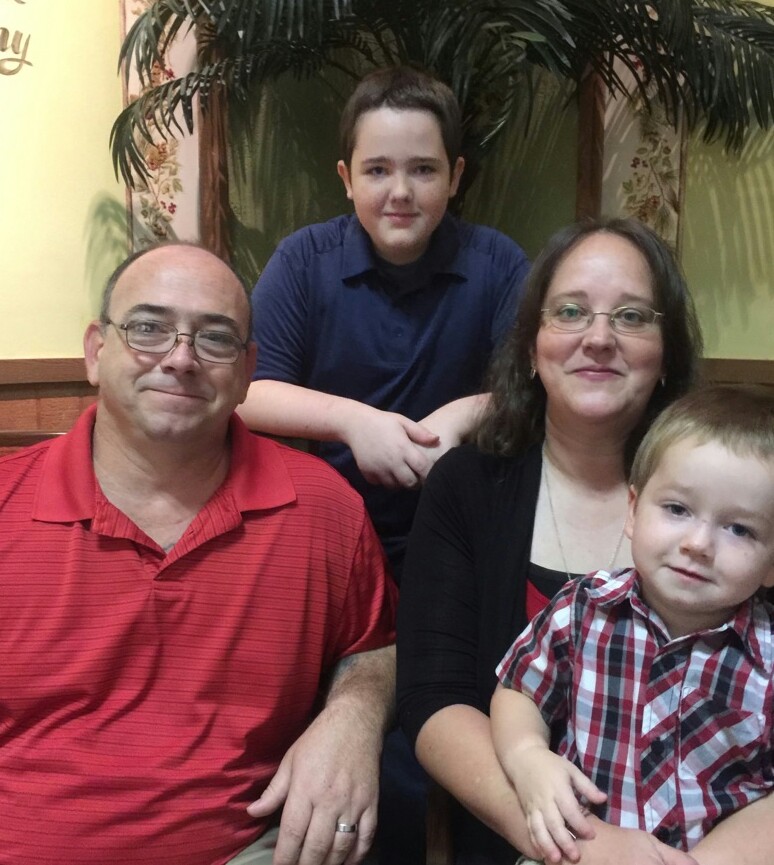 John Grove was born in 1972, the youngest of six children. He grew up just outside the small farming town of Baltic, Ohio and graduated from Garaway High School in 1990.
John was stationed in Mayport, FL for his four years in the navy, as a gas turbine engine mechanic, during which time his first two sons, John II and Forrest were born. After his honorable discharge in 1995 he moved back to Ohio, was divorced and went through a time of drug and alcohol abuse.
John and his wife since 2008, Tanya, along with their son Dylan, decided to visit Countryside Chapel based on a recommendation from John's boss. They liked the preacher's expository sermons and they started attending a small group study with the Pastor, Larry, and his wife. During this time GOD brought John to Repentance. John and Tanya taught Sunday School for first through third graders and were in charge of Vacation Bible School from 2010-2012. During this time John was being mentored by Larry and taking Bible classes online. In early spring of 2012 John went through eldership training which lead up to John being Licensed as a Minister of Countryside Chapel after going through an oral board with the Elders of the church late that spring.
In June of 2012 John and Tanya moved to Ocala, FL in search of ministry opportunity. After much disappointment in the search for a mission that was a good fit and some hard times John started volunteering with Transport For Christ, starting a new informal ministry center at a Pilot Travel Center in Ocala, FL in April of 2013. John was accepted as staff chaplain in September of 2014 after having completed candidate training at the international office with Tanya. He was stationed as a missionary to the trucking industry in Ocala, FL. Transport For Christ placed a Chapel permanently in Ocala, FL in August of 2015 at this same Pilot Travel Center. John was the lead chaplain of that chapel where GOD built a team of men who had a heart for evangelism. Having roughly nine volunteers made it possible to have the chapel open seven days a week, ministering to the converted truckers and giving the Gospel of JESUS CHRIST to the lost.
In November of 2014 GOD blessed John and Tanya one more time with another son, Preston. John started taking Bible classes through Christian Leaders Institute in the fall of 2015. The more John seeks to know about GOD the more his desire grows to teach people not to rely on other people but, to dig into the WORD of GOD for themselves, because HE is the only Perfect TEACHER.
John and Tanya have been members of Living Hope Community Church since fall of 2012. It is here that John served as Deacon for two years and was a member of the search committee for a new pastor. In November of 2016 John was nominated for elder. He then went through the vetting process and was put before the congregation for a confirmation vote in January of 2017. At the same time he was ordained as an elder/pastor. This has all lead to John assuming the duties of congregational care along with outreach and evangelism, where he is currently serving.
Preaching Pastor Ken McDuffie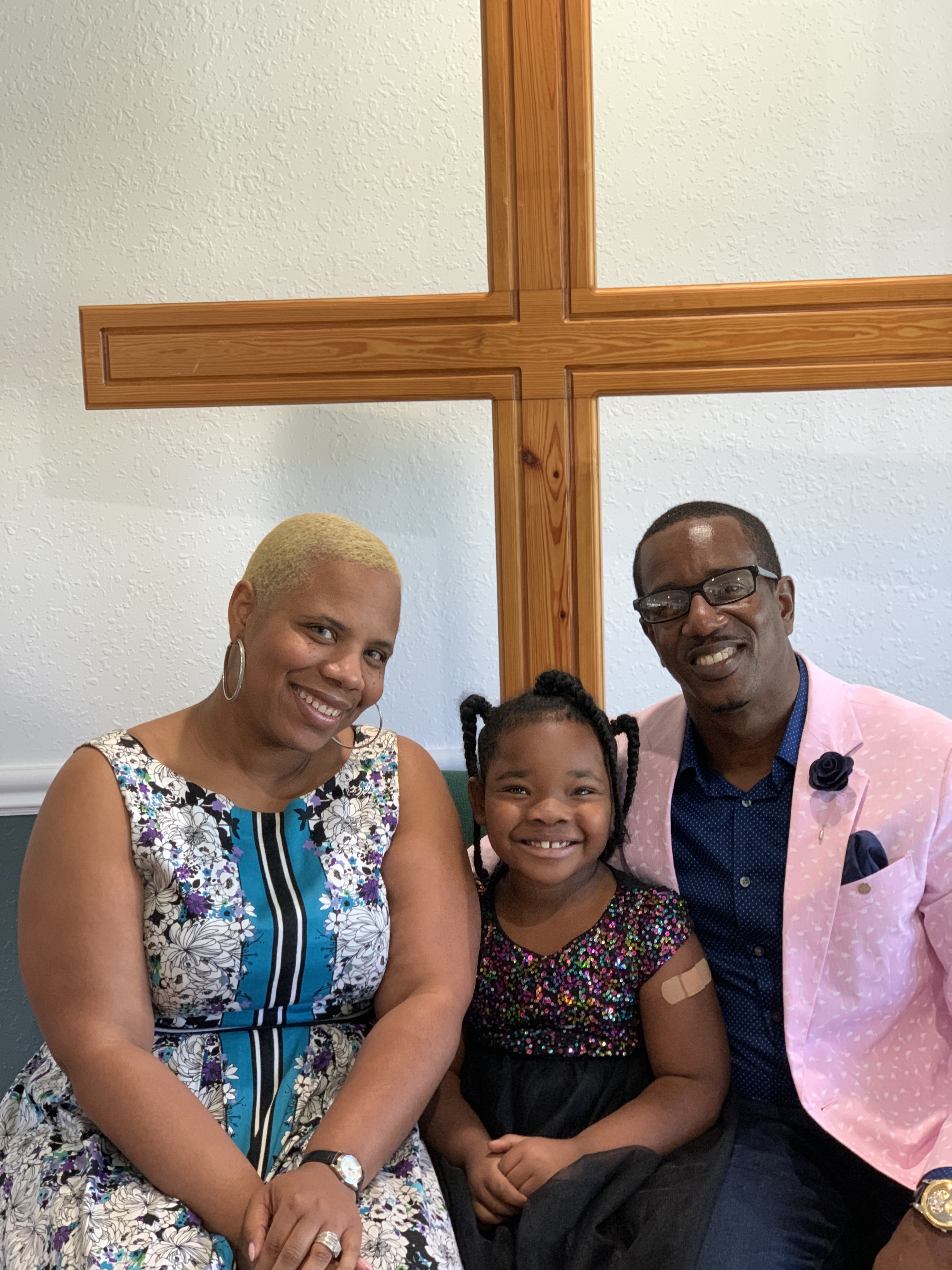 Kenneth McDuffie was born in 1977 to Minister David and Gwendolyn McDuffie. He grew up in Lake County Florida and graduated from Tavares high school in 1995 and moved to Jacksonville Florida. After a trying, testing, and struggled young adult life there, with no Godly guidance and direction, God saved Kenneth from His eternal destruction, His eternal wrath, death, and judgment all by his amazing grace. Being called by God into ministry in 2010, he began serving at his then current church home at New Jacobs Chapel Missionary Baptist Church in Clermont Florida. But it was here He began to question his beliefs and the teachings of his pastor. As he began to seriously study the word of God for the equipping of his foundation for ministerial leadership. The more he began to study, the more God began to open up to him the truths of the doctrines of grace. In 2011 through an heartbreaking event of losing his brother, to kidney failure, God used this event to boost his boldness for ministry to catapult him to the next level for God's gracious purpose. After some personal mistakes extending from the loss of his brother, God begin to show him 2 Corinthians 12:9, how "His grace was sufficient" enough through his situation and his choice of him. It was then he began to study the book of Ephesians and after studying intensely chapters 1 and 2, a life of brokenness, God had begun to faithfully restore. After leaving his then current church, due to the continued theological heresy, he began to seek God for his providential direction. After a few years with just him and God, while he is being strengthened for the next level of ministry, God blessed him with his gracious gift of a beautiful God fearing bride Cherry McDuffie, who shares the same theological convictions, and their precious loving little daughter, Delaney Chloe Sky. Upon being licensed in ministry, he began his theological studies for a Bible college degree at Faith Bible Institute and now has an AA degree in Biblical Studies. He also began his seminary degree from Christian leaders Institute, where he will be finishing his degree with a Bachelors of Arts in Theology, with a minor concentration in Apologetics. Along with school, he and his wife started an expository preaching outreach ministry called, Grace Community Fellowship Outreach, that focused on taking the truth of the whole counsel of God to those who were not physically able to make it to the local fellowship. It also focused on open air preaching of the gospel of Jesus Christ, to which by God's sovereign grace, led him to a ministry called, Transport for Christ here in Ocala Florida. He was brought on as a Chaplain, where he served in evangelism outreach, teaching midweek Bible study and preaching faithfully Sunday morning services as God continued his growth for Pastoral leadership. As a requirement for seminary training, God led him and his family to Living Hope Community Church where they began to serve in the hospitality ministry. While serving faithfully by God's ordaining Providence, he was nominated and ordained for eldership, and upon his vetting process he was brought before the congregation for a confirmation vote in July 2018, and then moved to preaching and teaching Pastor as desirably appointed by the elders and God's Sovereign choice. By God's orchestrating sovereignty in the path of Kenneth's life, it has caused him to have a passion and loving heart for God's people and sinners alike. This is the driving force for his overall ministry not only for some people, but for all people no matter what race of nationality, status in society, or level of education of all people. He seeks to show and share the same gracious love of God in Christ Jesus no matter who you are, where you are from, or what the struggle may be in your life. He has a heart for genuine, loving, gracious service for God, in this world, and especially where he currently serves here at Living Hope Community Church.